According to research, e-commerce is expected to account for around 22% of total global retail sales in 2023 - reaching $6.15 trillion. By 2025, it is estimated that e-commerce sales will reach $8.5 trillion.
With the e-commerce industry poised for significant growth, now is the perfect time to invest time and effort into scaling your business. However, you need to ensure that you are managing and growing your business efficiently.
Here are some tips for managing a successful eCommerce business: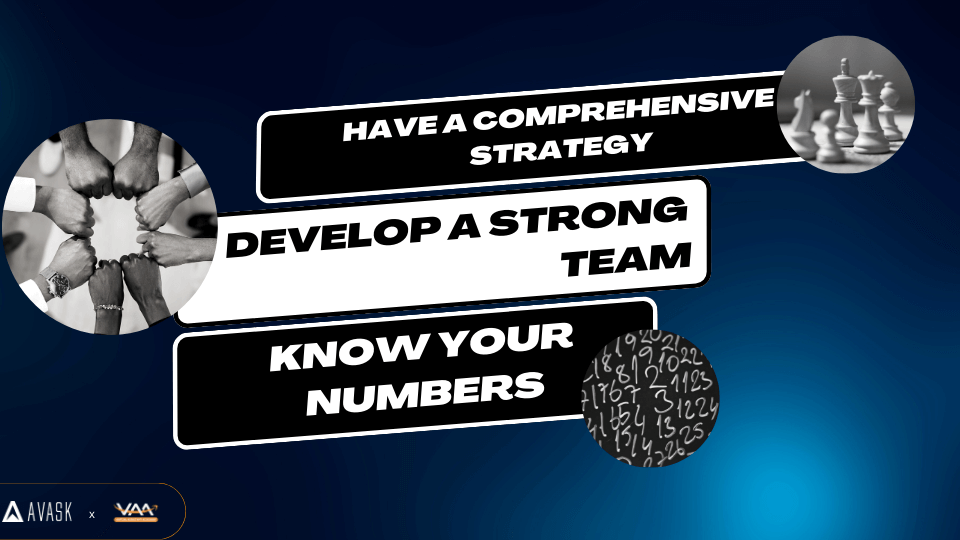 Have a comprehensive strategy
Starting an e-commerce business is fairly straightforward, but to grow your business, you need to have a solid strategy in place.
If you're looking to grow your store into a successful thriving business, then you'll need to develop as you grow. A comprehensive strategy is key for a business, especially as it looks to expand. Researching and analyzing the best route for your business expansion can be time-consuming and often feel like you're searching in the dark. Seeking advice from established sellers and strategy experts can help you pick the most efficient way to grow your business, reducing risk and increasing growth.
Develop a strong team
When you first started your e-commerce business you probably did everything yourself but, if you want to grow, you need to enlist some help. You may hire a VA to look after your PPC, social media, or general admin, so why wouldn't you enlist help in other areas of your business? A team doesn't always have to be in-house, but searching for the right help is not always easy. Finding assistance that really understands your business is vital for your growth - it needs to fit seamlessly with your plans. If you have enlisted the help of a service provider, speak to them about their partners, who do they work with? Who do they trust with their business?
Know your numbers
Most e-commerce entrepreneurs don't start their businesses to sort through financials and tax declarations on a weekly or even daily basis. This information is not only key to understanding your business and giving clarity to important business decisions, but it is vital to keep you selling. It's not always easy to keep track of this data and the filings for your products but up-to-date financial information and tax registrations are vital if your business is to succeed - without this, your business could stagnate or worse, you could be shut down. Once you have security on financial numbers and your tax filings you can begin focusing on things that are important to you, like selling your products.
How to have peace of mind on your numbers and keep your business selling: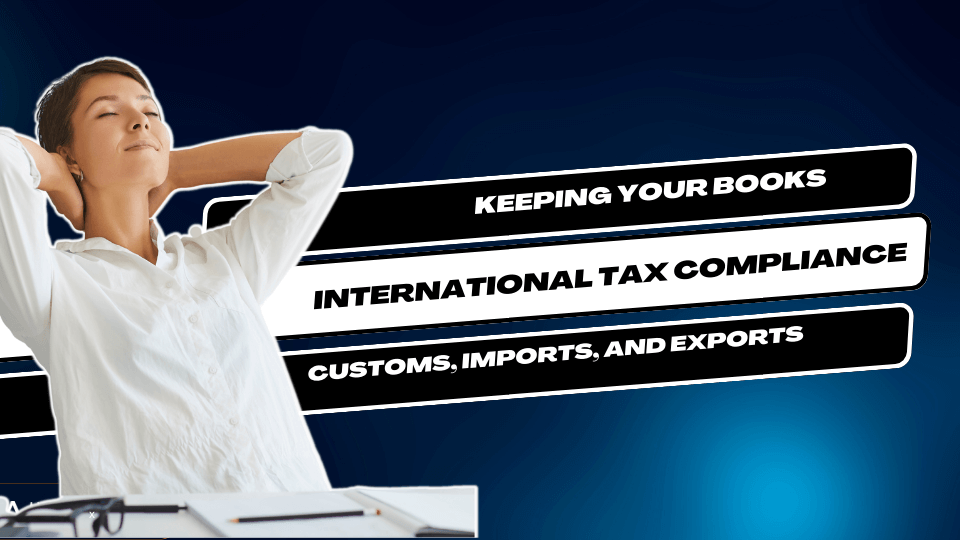 Keeping your books
Keeping on top of your accounts is difficult and takes time, and it's hard to manage when you have so many other aspects in your business that you have to consider. If you're not keeping up with the latest news in the accounting industry it's easy to fall behind on the current rules and regulations, which can result in fines and penalties so it's vital you pay this careful attention. You're not alone however, there are lots of accountants out there that can help you - but selling internationally may mean you're more suitable for an e-commerce accountant due to the complexities of your business.
International Tax Compliance
If you're planning on expanding your e-commerce business globally, you'll need to register for taxes in the jurisdictions that you sell in. Navigating the differing and complicated tax rules in each country can be tricky but it's vital you keep your filings up to date. If you don't your store could be suspended or even shut completely.
Top tip: If you chose to seek professional help, find out if the provider communicates directly with the jurisdictions tax office. If they don't that could cost you delays.
Customs, Imports, and Exports
As an e-commerce seller, you'll have to negotiate the ever-changing importing and exporting industry. Having an understanding of complex trade regulations is beneficial, especially considering the risk of fines and penalties, but it can be difficult to keep on top of as an entrepreneur. Import fees can be expensive and products stuck in ports and not in the hands of your customers can be costly.
Top Tip: It is important to understand the difference between indirect and direct representation, as they will be responsible for your products once they're in the required country.
Direct representation: The representative acts in the name and on the behalf of the third party. The representative is not liable for customs debts and liabilities.
Indirect representation: Where a legal entity will act on behalf of the importer or exporter and are jointly responsible for all customs debts and liabilities arising from the customs-related transactions. When a company is not established in the European Union but conducts import and export activities in the European Union, an indirect representative is required. This is the same with companies not established in the UK but conducting import and export activities in the UK.
We're here to help
AVASK is pleased to be able to offer you a FREE one-on-one Global Expansion Consultation with an expert. You will be entitled to a no-obligation, 30-minute call where you can let us know your business aspirations and goals. Your dedicated specialist will reveal compliance tips and tricks, as well as handy advice on how to ensure you are ready to expand your business.Book a call today and claim your free 30-minute consultation +44 (0)23 8060 0120 | +1 (213) 256 0537 or email: enquiries@avaskgroup.com.